Protecting Wilmington, NC Homes & Families For 80 Years
Are you dealing with pest problems in your Wilmington, NC home or yard? We can help! At Jay Taylor Exterminating, we have over 80 years of experience helping families keep their homes pest-free. Our company will work with you to implement the pest control plan that is best for you, your family, your pets, and the environment. If you're in need of pest protection for your home, trust the local company that has been protecting local North Carolina homes from pests since 1941 to get the job done right!
One-Time Only Pest Service
What's Included: Covers One Individual Pest Concern
(Excludes Termites - Basic 30 Day Guarantee - Call For Details)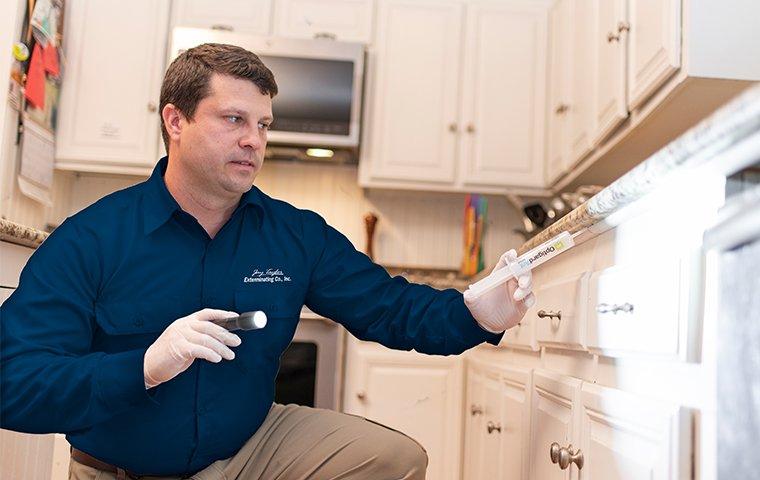 Our Residential Pest Control Services
Looking for quality ongoing pest protection? Our quarterly pest control plan is the perfect way to keep common North Carolina pests out of your home all year long.
Covering 20+ general pest and rodents, our quarterly pest control plan begins with an initial service visit to treat both the interior and exterior of your property. During the visit, we'll also apply bait in strategic areas inside your home and remove spider webs and wasps' nests from the eaves around your home.
After this initial service, we will perform follow-up service visits on a quarterly basis. Since most pest problems begin outdoors, these visits include exterior treatments that focus on entry points that pests could use to find their way into your home. If pests return in between scheduled our quarterly visits, we'll return to re-treat.
Here at Jay Taylor Exterminating, we know that when you find pests in your home, you want them gone as quickly as possible. Because of this, we are proud to offer same-day pest control services. If you give us a call before noon, we will send one of our professionals over to your home before the day ends.
*Our quarterly pest control plan does not include coverage for bed bugs, German cockroaches, fleas, or ticks. These treatments can be added as an add-on service.
* Same-day services are only offered to customers enrolling in a new service plan and who reside in our same-day service area. Customers who are outside of our service area may still qualify for same-day services, but we cannot guarantee it. Same-day services are not guaranteed if calling after 1:00PM.
Our Residential Pest Control Process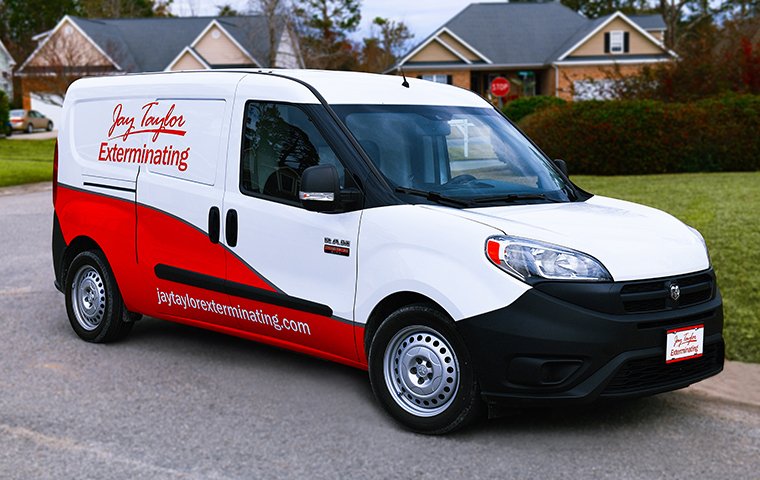 Initial Service
Your initial service begins with a visual inspection of your home and any concerns that you may have. After the inspection of your home, we will treat both the interior and exterior, baiting certain interior areas, and removing any spider webs and wasps' nests.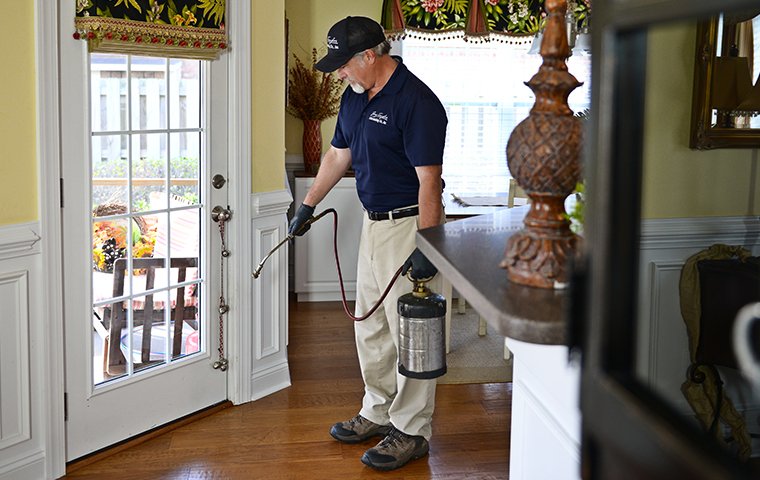 Ongoing Service
Providing you with quarterly service visits ensures that your home stays pest-free all year long. During these quarterly visits, we treat the exterior of your home, paying careful attention to entry points, such as windows and doorways.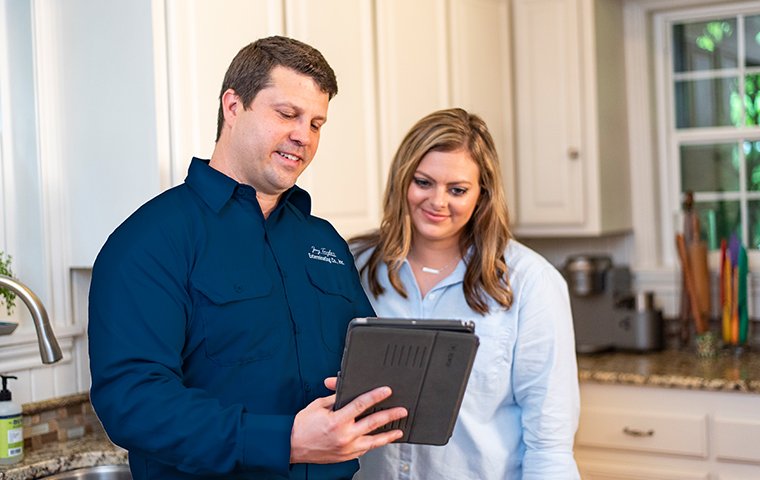 Pest-Free Guarantee
With our quarterly service plan, we cover your home year-round. If pests return to your house in between service visits, we'll return too. Your satisfaction is important to us, and we stand behind our services.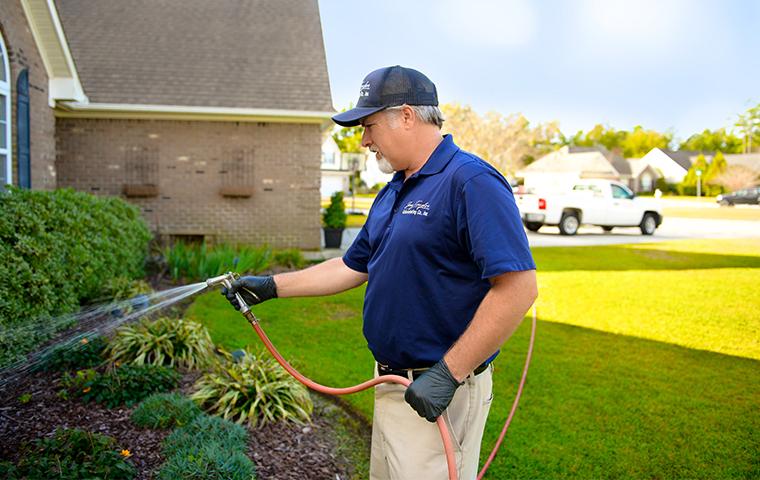 Our Specialty Service Offerings
If you need pest protection beyond what is covered in our quarterly pest control plan, Jay Taylor Exterminating offers several other pest control options as well.
These include the following service options:
Let Our Family Protect Your Family
For a pest-free home in Wilmington and all throughout southern North Carolina, there is one clear choice; Jay Taylor Exterminating is your perfect pest management solution. To request your free estimate and get started with pest control services for your home or business, contact Jay Taylor Exterminating today!

Request Your Free Estimate Today
Complete the form below to request your no obligation estimate.
Jay Taylor Exterminating Reviews
And these are just a few! View our many reviews below:
Recent Blog Articles
View our blogs and resources below: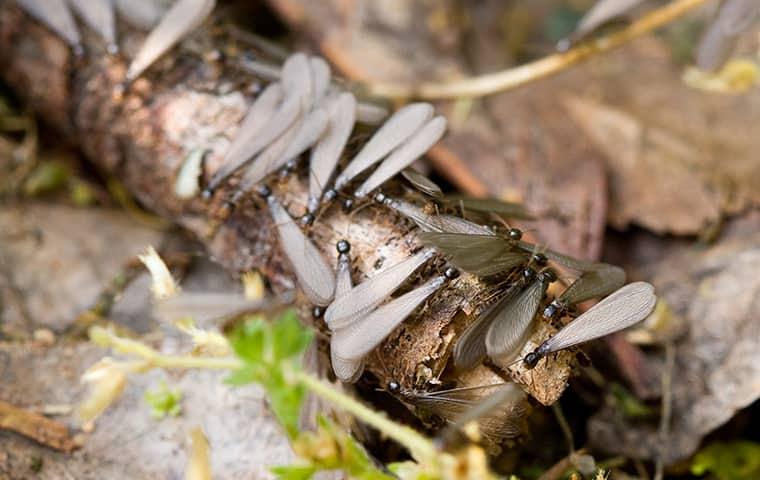 6/30/2022
Termites can take flight and swarm your property. Learn how to permanently get rid of flying termites....