Effective Pest Management In Ocean Isle Beach, NC
Ocean Isle Beach, North Carolina is a beautiful beach community on the Atlantic coastline. The proximity to the ocean creates moisture-rich conditions that are very conducive to pest activity. So, while this town is a great place to live, it also means your Ocean Isle Beach home is extra susceptible to pest infestations.
A pest infestation can have you feeling unsafe in your home. Take back your space and restore your feeling of security with the help of a qualified exterminator. If you're looking for an experienced exterminating company in Ocean Isle Beach, Jay Taylor Exterminating Co. is here.
Your Trusted Exterminators In Ocean Isle Beach, NC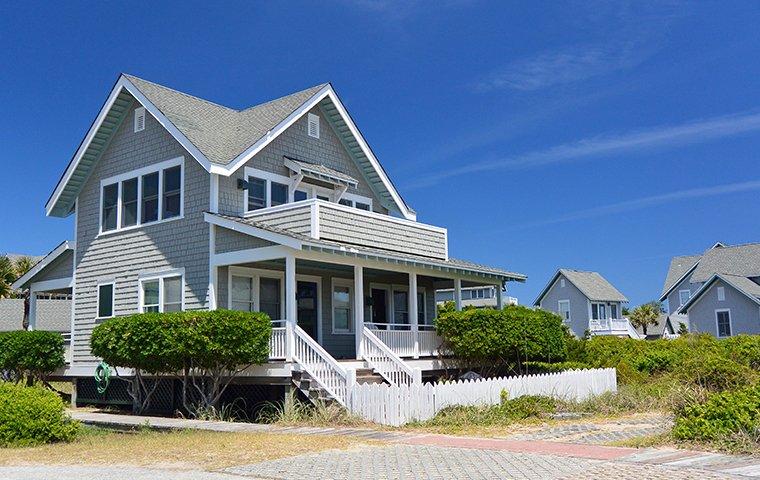 Jay Taylor Exterminating Co. has been serving the Wilmington area for over 75 years, and we are proud to be serving Brunswick County. Our team knows the unique pest control needs of coastal North Carolina homes and offers effective treatments for common insects like ants, cockroaches, rodents, mosquitoes, bed bugs, and termites.
Our comprehensive residential pest control services cover a wide range of pest solutions, and we have the expertise to take on any pest problem, big or small.
Our service offerings cover the following pest situations:
Crawlspace treatments
Mosquito treatments
Fleas & Ticks
Ant control
Cockroach treatments
Rodent control
Silverfish control
Since 1941, it has been our goal to provide our customers with the best pest control and extermination services. We are a family-owned company, and operated by the fourth generation of Taylor brothers. We know how important family is. That's why we take our jobs seriously because protecting your home and your loved ones is of the utmost importance.
With generations upon generations of experience to draw upon, our team of experts is fully prepared to tackle any pest problem, large or small. Call us today for a free quote. We will send over one of our certified service technicians to do a thorough inspection to identify any pest activity. We proudly service Ocean Isle Beach to Wilmington, Jacksonville, and all the surrounding North Carolina communities.
Call Jay Taylor Exterminating In Ocean Isle Beach, NC
For the best in pest control, invest in our quarterly and monthly preventative pest control treatments. Our plans help keep up to 90% of pests out of your home. Check out our current specials.
Each one of our annual service plans offers year-round protection from pest infestations. No matter the season, no matter the weather, Jay Taylor Exterminating promises you a pest-free property. We inspect all entry points, including windows, doorways, ceilings, and the foundation perimeter. We perform a comprehensive mosquito control treatment around the home, covering all outdoor areas to destroy any nests and breeding sites.
Once we know your pest situation, we will work with you to come up with the right treatment. It is our goal to eliminate pest activity from your property in a way that works for you and your loved ones. Your safety is our first priority, and all of our treatment methods are tried and true, backed by satisfied clients in the area.
Your home is something you should take pride in, and that means taking care of it and maintaining conditions that prevent any pest activity. We help you discover these conditions, and we offer regular follow-up treatments to ensure a pest-free property moving forward.
We Offer Real Estate Pest Inspections
If you're currently in the market for a new home, we provide comprehensive real estate inspections to give you the knowledge you need to make your decision. Purchasing a house is one of life's most substantial investments, and it's not something to go about casually. You'll want a professional real estate inspection so that you'll know about any pest activity or moisture control issues.
Our thorough real estate inspections cover the following:
Wood-Destroying Insect Report (WDIR)

Termites

Powder post beetles

Old house borers

Wood-destroying fungus

Wood-destroying organisms
Whether you already own a house, or you don't own one quite yet, the team at Jay Taylor Exterminating can be of service. Contact us today to set up your initial service visit. One of our experienced technicians will come to your house for a thorough inspection, allowing them to accurately identify pest activity before coming up with the best plan of action.
If you need a quality exterminator in Ocean Isle, North Carolina, call Jay Taylor Exterminating Co. at (910) 383-2600. Our team is always available for a consultation. We can offer you an honest quote for our services and fill you in on all the repairs and procedures that we recommend for optimal protection moving forward.
We look forward to serving you with quality pest control you can depend on.

Request Your Free Estimate Today
Complete the form below to request your no obligation estimate.
Recent Blog Articles
View our blogs and resources below: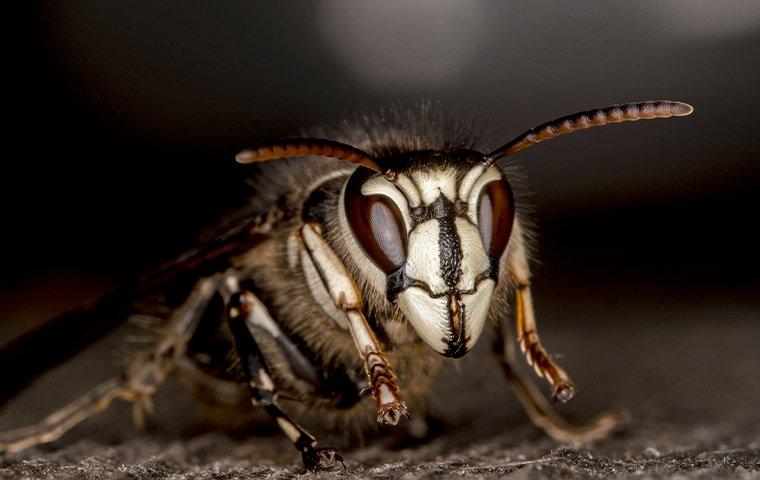 7/30/2022
Bald-faced hornets in Ocean Isle Beach are challenging to remove independently. Learn how professionals can help....