Are The Spiders In Wilmington, NC Dangerous?
11/15/2021
Life is filled with risks. Some are easy to avoid, like drowning in the middle of the ocean. Other risks surprise us and are almost impossible to mitigate. Take spiders as an example. Across the globe, 30 species are capable of killing humans. Many hide inside storage containers and in other secluded areas where people might run into them by accident. Today, we will be exploring which spiders live in Wilmington and if any of them pose a serious risk to your health.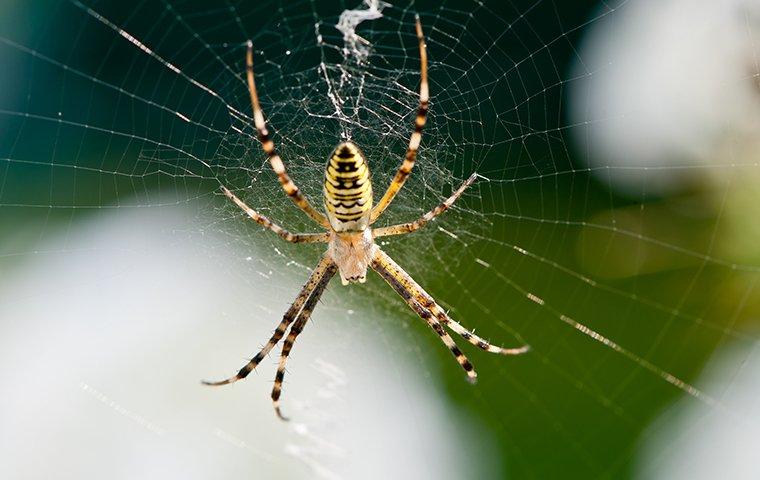 Which Spiders Live in Wilmington?
There are over 1,500 spiders that reside in North Carolina, and many live here in Wilmington. Fortunately, most species in our area are outdoor creatures that rarely find their way into man-made structures. Spiders you might find indoors include cellar spiders, orb weavers, yellow sac spiders, and wolf spiders. These pests are all venomous but have never been responsible for a human fatality. Many are incapable of biting through human skin and pose no threat at all.
How Many Spiders In Wilmington Are Dangerous?
Of the 30 life-threatening spiders around the globe, only two live here in Wilminton: the black widow and the brown recluse. These two pests have potent venom that, when injected into a human, elicits painful symptoms. A black widow's bite affects the nervous system and can be incredibly painful. A brown recluse's bite, on the other hand, is necrotic and can result in skin lesions and necrosis around the affected area. The good news is that a death related to one of these spider's bites is rare in the United States. More specifically, a person's risk goes way down if they seek medical attention after being bitten.
Some Ways Spiders Invade Homes
There are many ways that spiders get into homes. Most often, these pests wander in through open or unsecured doors and windows. Damage to screens, weatherstripping, and door sweeps also provide opportunities for spiders and their prey to sneak inside. If your home is a bit older, it may have cracks in its exterior foundation. If these cracks lead all the way indoors, spiders will use them as entry points.
Strategies To Keep Spiders Out
Spiders are challenging pests to prevent, mostly because they are adept at getting indoors and prefer being inside if they find plenty of other pests there. To help you prevent spiders and the pests they invade to hunt, here are some great strategies to use.
Thoroughly investigate your home's exterior for cracks, gaps, and other entry points. Seal off small openings using a caulking gun and have more serious damage repaired.

Address problems with your home's door sweeps, window/door screens, and weatherstripping.

Close unscreened doors and windows when they are not in use.

Repair leaks in and around your home and make sure your gutters are working properly.

Use a dehumidifier indoors.

Regularly clean your home and keep clutter to a minimum.

Keep up with your lawn and landscaping and maintain a five-foot clear and dry perimeter around your home's exterior.
What To Do About A Spider Infestation
If you have been noticing spiders inside your Wilmington living areas, do not hesitate to involve a professional. At Jay Taylor Exterminating, we offer detailed home pest control service options to eliminate and keep out invasive pests. All you have to do is let one of our technicians visit your property. They will thoroughly investigate your home and property, identify pest pressures, and recommend the next steps to get you the protection you deserve.
Call today to schedule an appointment for your Wilmington home and find your quick answer to spiders.