Ant Control Tips For Wilmington Homeowners
2/28/2022
Living in the Wilmington area means that sooner or later, you might find ants in and around your home. We wouldn't have you worrying too much about it, given billions of ants on the planet. You would inevitably find a few marching around your Wilmington home. Ants are almost single-minded in their pursuit of food and don't care where it comes from.
Still, you need to know what kind of ants are entering your home. This is because there are some ants that, once inside, will never leave. They'll never leave and will end up costing you thousands in damages which is why ant control in Wilmington can be crucial.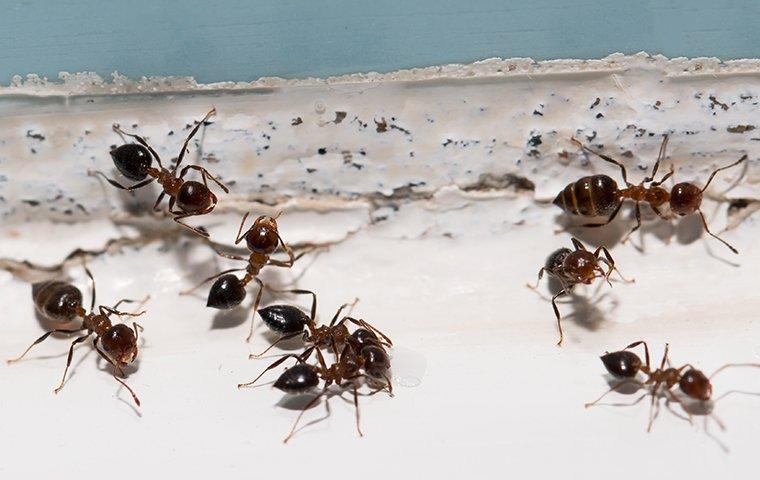 Should I Be Worried if I See One Ant In My Wilmington House?
You need to know what kind of ants you might be dealing with before learning how to get rid of ants in the house. Here are the most common ants in the Wilmington area:
Big Headed Ants
Carpenter Ants
Ghost Ants
Fire Ants
Argentine Ants
Little Black Ants
Pharaoh Ants
Identifying these bugs can aid in how to get rid of ants in the house. While ants are not always dangerous, many can leave you with painful bites. You should know that the best pest control for ants is effective and lasting control. DIYs can be useful but are not always the best way to go.
What Attracts Ants To My Wilmington Home?
When looking for the best ant control solutions, it can be helpful to know why the ants are attracted to your home. This can lead to better preventative measures that you can take in the future. Ants are always on the hunt and will come into your home for food. That is always the primary goal, so clean and store surgery foods and waste.
Ants are tiny, little creatures that have a big role in the ecosystem. They are natural scavengers! However, they can be stressful to deal with when in your home. We can help you with ant pest control near you when you want the problem to go away with ease.
How Do I Prevent Ants From Invading My Wilmington Home?
If you want to jump-start the process of eliminating ants around your home, don't yet look to professional ant pest control near you. Before you give us a call, you can take a few steps when looking for how to get rid of ants. Such as the following:
Use insecticides (be weary of precautions and safety warnings when using them)
Eliminate outside water sources (leaky pipes, mud holes, moist areas in the home)
Seal your food in pest-proof containers
Sweep up and clean any food waste
Finding entry points is only the beginning when it comes to getting rid of ants. If you want quality ant control solutions typical DIYs won't always cut it.
Is Ant Control In Wilmington Worth It?
While ants might not be the best kind of bug you can think of, they aren't all bad, especially when far away from your home. When it comes to your home and ant control in Wilmington you want to be sure your home is pest-free. Check out Jay Taylor Exterminating for the best pest control for ants in your area.
At Jay Taylor Exterminating, you can depend on our local family-owned company to deliver the kind of service you want. With over 80 years of experience, our team at Jay Taylor Exterminating will always go the extra mile for you to ensure a safe, pest-free home. Reach out to us when you think the ants are on the rise, and we'll be there in no time!